Profound insights and knowledge in catalyst and adsorbent manufacture and their particular applications in hydrocarbon and petroleum processing - connecting with deep technical understanding and commercial market background - are key of weydaconsulting GmbH's unique competence, serving the industry, including but not limited to:
Catalysts
-
Adsorbents
-
Technology
-
Zeolites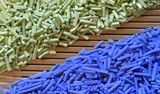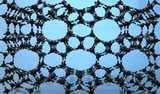 We work on a global base with our clients on both particular specific short-to-mid term projects, or on long-term consulting service contracts - allowing to support strategies and visions of our clients in a cost effective and efficient approach. Typically, our approach will focus on technical and commercial aspects as well. In this frame we completed (or still are working on) a range of client-confidential studies and service activities for our clients in Europe, America and Asia, comprising:
Market studies for specific catalytic applications




Assistance in procurement of catalysts & adsorbents, zeolites




Assistance in benchmarking catalysts & adsorbents, zeolites




Assistance in catalyst, adsorbent and/or process development




Assistance in specialty zeolite synthesis, powder work-up and shaping




Recommendations to guide clients research activities




Troubleshooting on technical issues (Performance, Safety, Economics)




Other 'client-confidential' service activities.