weydaconsulting GmbH is granting technical and commercial services for the Chemical Industry with an international focus, in particular advice on catalysts and adsorbents and their applied technologies. Special focus here is in the Oil Refining and Petrochemicals area, plus in automotive emission control and renewables applications as well. All in all, consulting services have been granted to a diverse spectrum of process technologies in petroleum oil refining, lube oil processing, renewable fuels manufacture, gas processing and chemical plants, ... and their related catalyst and adsorbent manufacturing industry.

Besides contacting, evaluating and selecting appropriate technology partners, commercial support in the purchase of raw materials and technology-related goods and services is offered. We work on a global base with our clients on both particular specific short-to-mid term projects, or on long-term consulting service contracts - allowing to support strategies and visions of our clients in a cost effective and efficient approach. Typically, our approach will focus on technical and commercial aspects as well. In this frame we completed (or still are working on) a range of client-confidential studies and service activities for our clients in Europe, America and Asia.
Catalysts
-
Adsorbents
-
Technology
-
Zeolites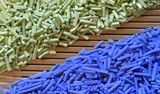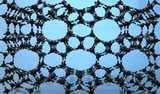 In summary, weydaconsulting GmbH is a privately held registered German company, and being active in the field of granting information in the field of catalytic and adsorption technologies, and possesses know-how in the field of research, development and manufacture of said products and applications. For most of our clients we are representing a valued and important external source, allowing to have access to that information that is not public information but based on our comprehensive company knowledge and capabilities.